The ​Queen Mary hosted the annual FantaSea event this past weekend.  The Queen Mary was the perfect setting for this, because magic requires mystery and the Queen Mary holds lots of mystery.
FantaSea featured various magic acts.  Everyone had their own spin on magic and creative ways that they presented it.  Shows were held all along the 3rd floor in various rooms.  Guest were given a map with scheduled times to see each act.  The performers rotated rooms and had alternating start times so that you were sure to see everyone at one point or another.
We started out in Wizards Alley.  Here there were games set up  on the Nintendo Switch allowing players to compete with their magical wands.  We also were able to demo actual Virtual Reality.  This was a first for my guys and one thought it was really cool and one thought it was just ok.  It added to the many illusions that they'd experience.
The best part of the day came via the Hocus Pocus Parlour.  We should've guessed by the name that this room would be interesting.  We caught magician Joel Ward.  He seemed unprepared at first, but it was all a part of his act.  He tricked, pun intended, guest into participating in acts that he seemed to just feel his way through but you soon realized that had it all planned out.  Immediately following him was Sword Swallowing extraordinaire Krystal Kurio!  She told us that she was one of the very few female sword swallowers in the world.  She practiced for many years to perfect this craft.  Kurios walked us through her breath taking act, then in a breeze she swalled two swords and took them out!  No blood, no emergency crew, just a girl and her two swords!  Amazing it was.
Up and down the walk ways were other magical acts as well.  You had card games, a 6 ball juggling woman and most impressing to me was the vantriliquist.  It was surreal as to how he through his voice around.  Wouldn't want him for a room mate.
We didn't stay for the evening entertainment.  Most required that you be 21+ and my sons weren't old enough.  FantaSea was definitely worth the drive out to Long Beach and to spend a day on The Queen Mary with a bunch of magicians was absolutely magical!  FantaSea is held annually in April on The Queen Mary.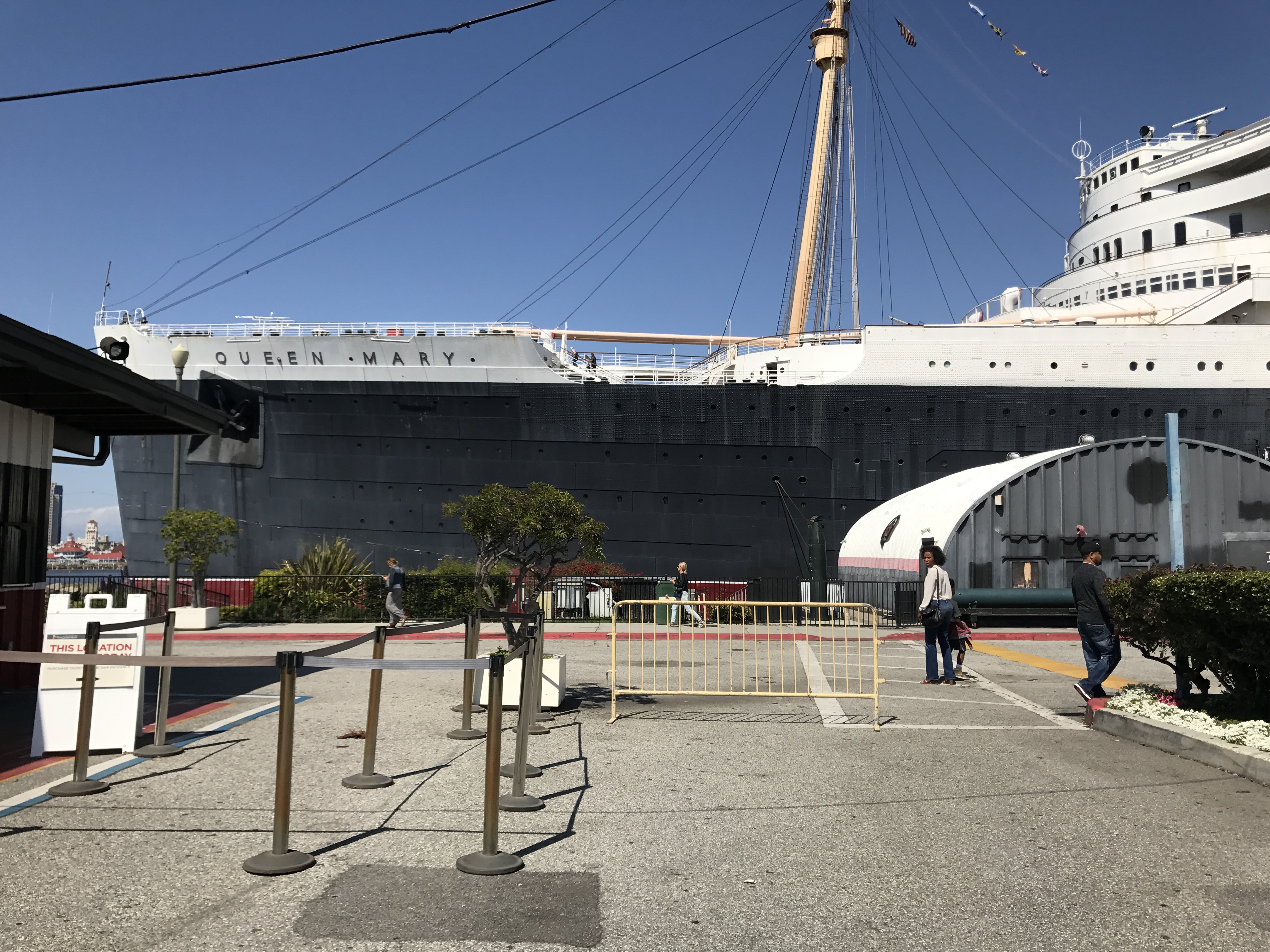 While walking up we got a great shot of the Queen Mary.  It's amazing that ships were being built this large even back in the  1930s.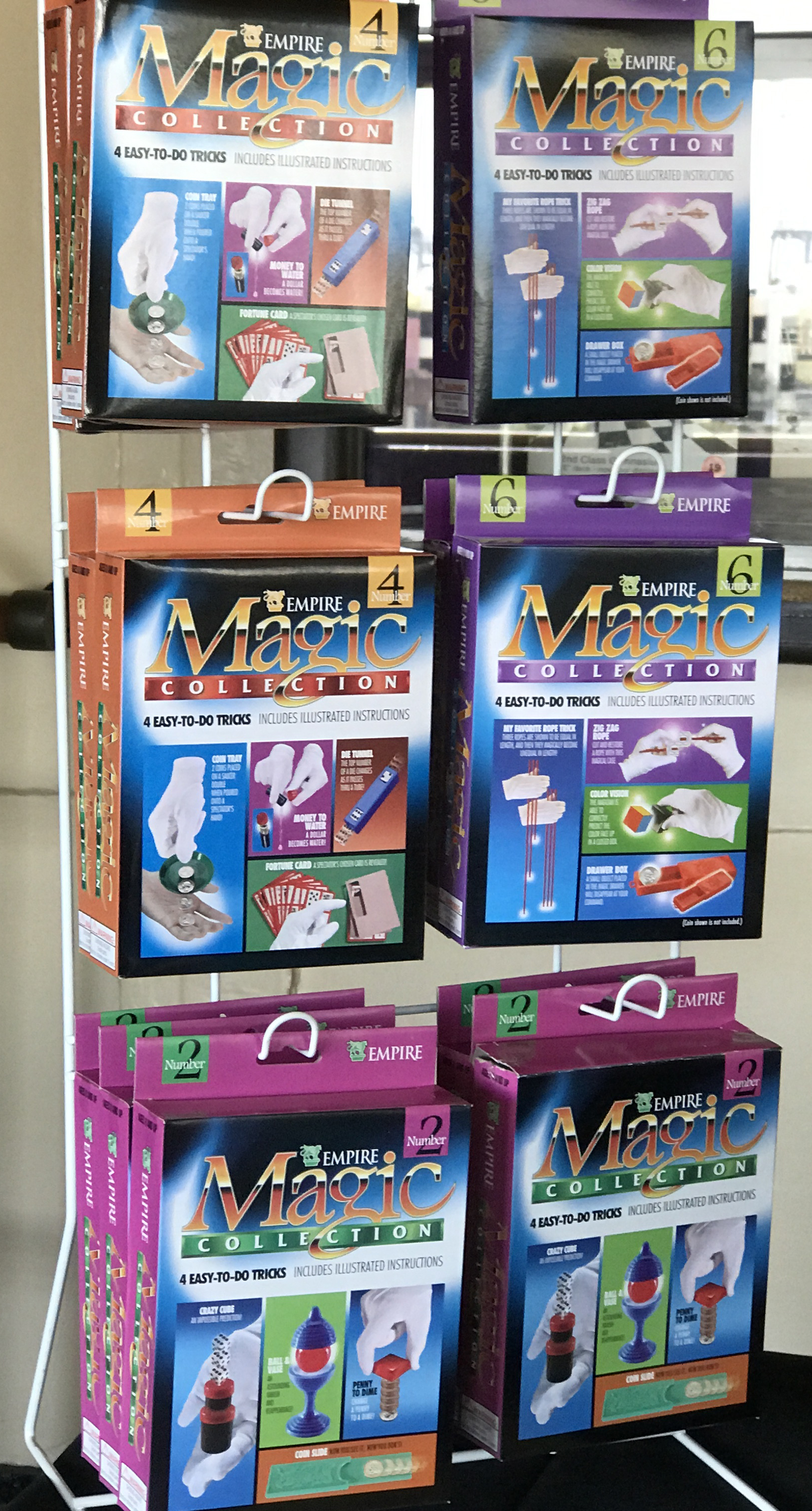 The Empire Magic Collection were on sale for younger magicians and made a great keepsake.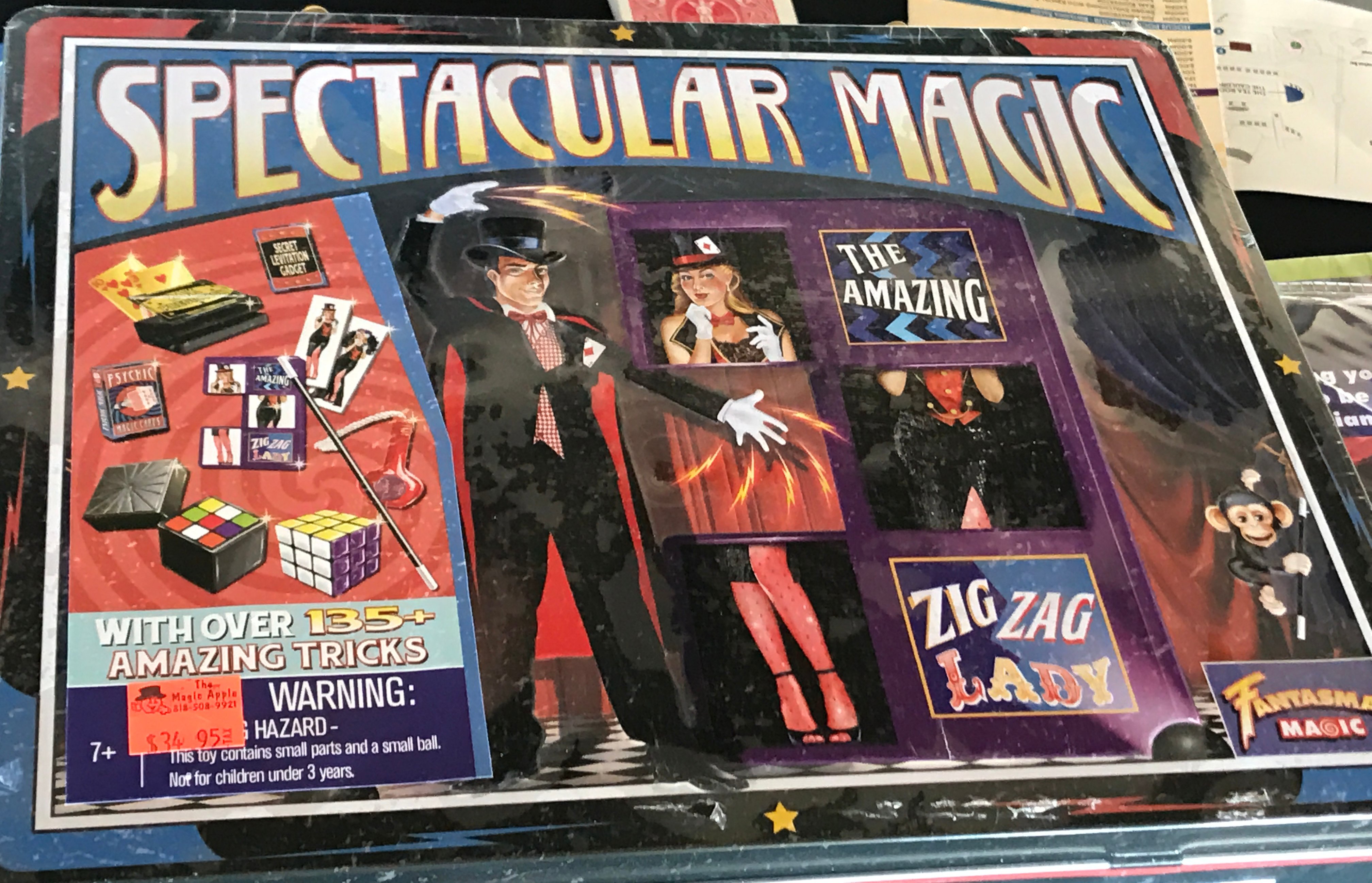 This Spectacular Magic Kit was a popular item for beginner magicians.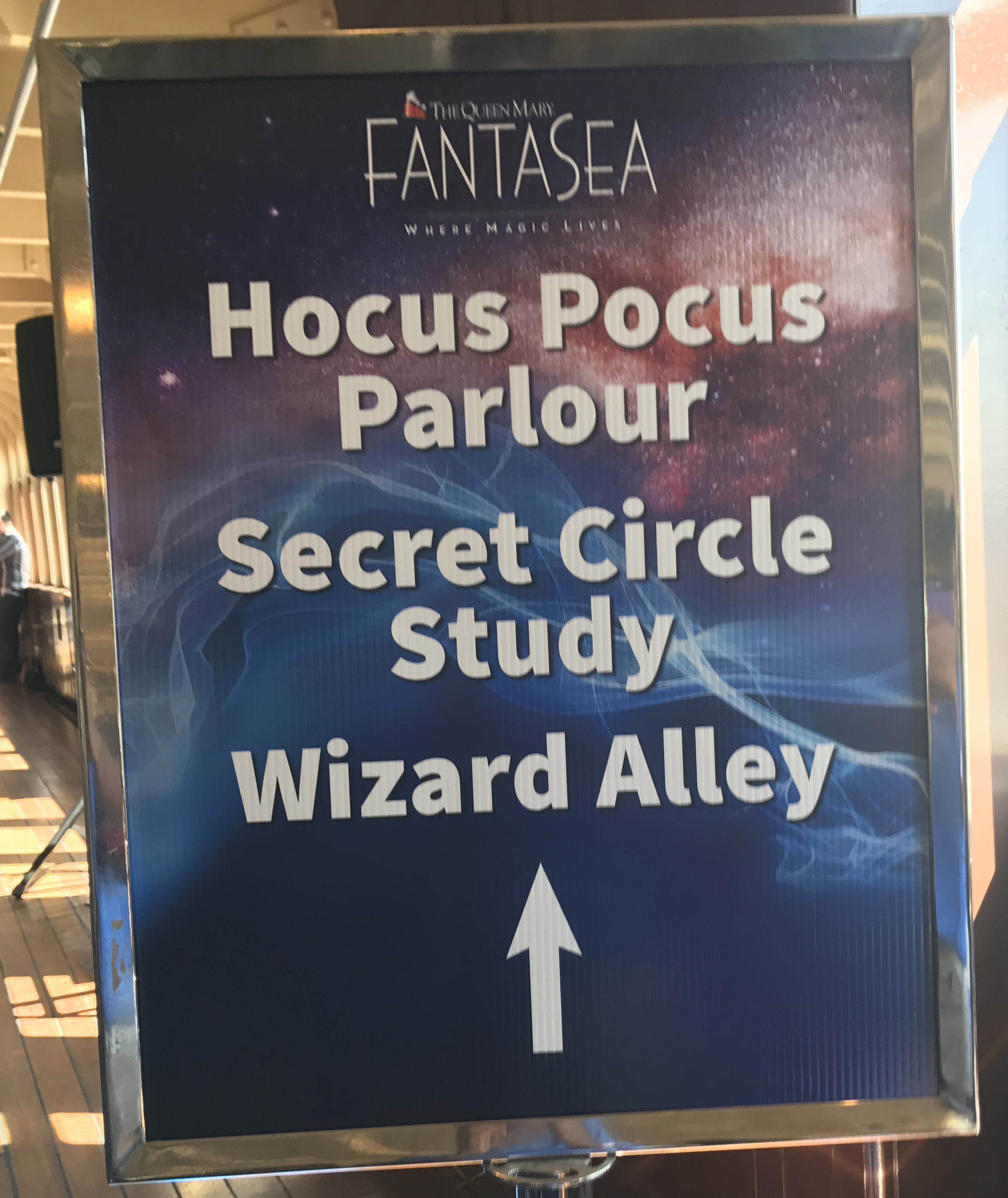 We knew we were headed in the right direction when we saw this sign pointing us to the Hocus Pocus Parlour and Wizard Alley.  The Hocus Pocus parlour was the largest and most popular space.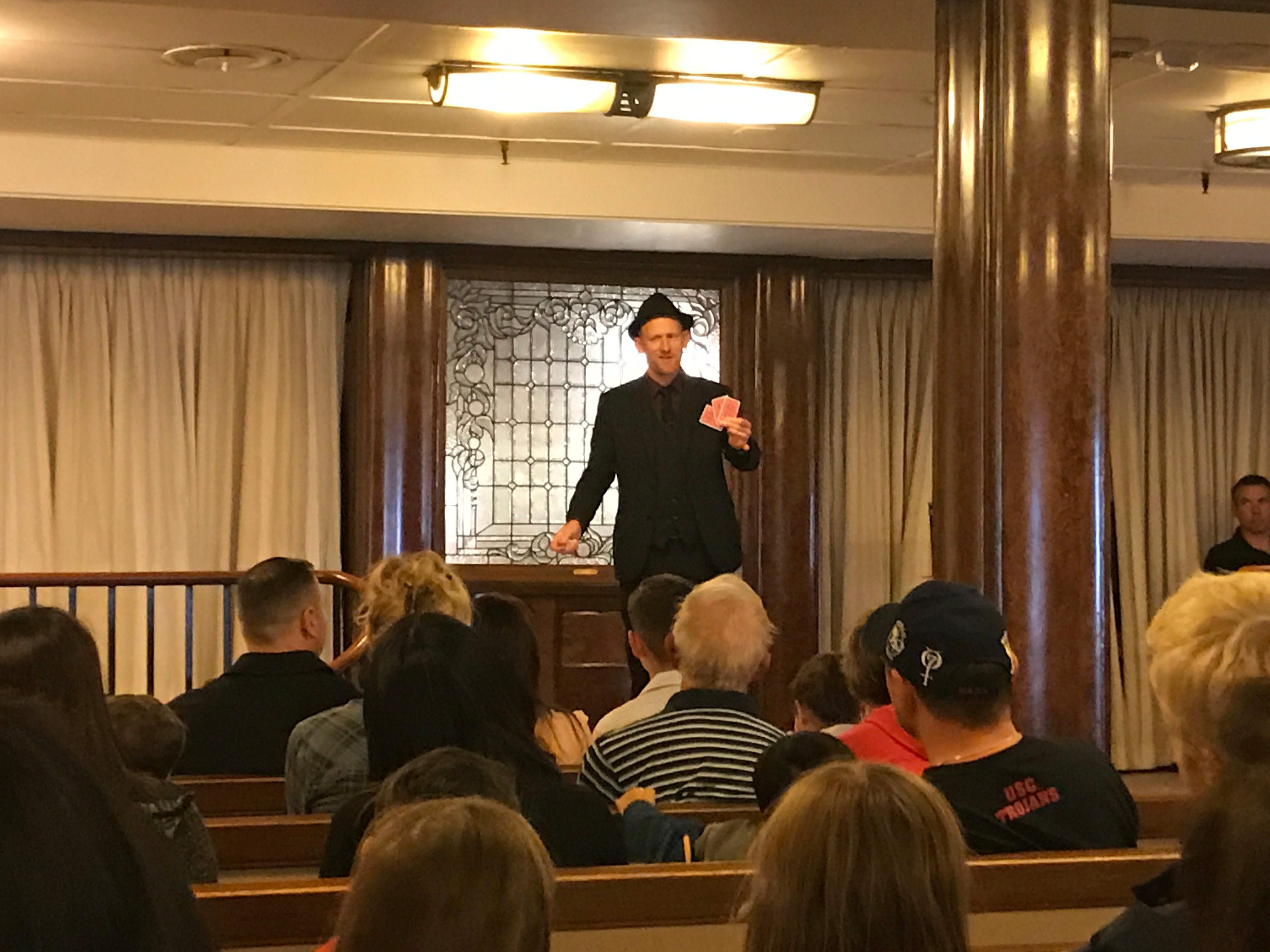 Karl Koppertop was super funny and performed traditional magician card tricks in the wedding chapel.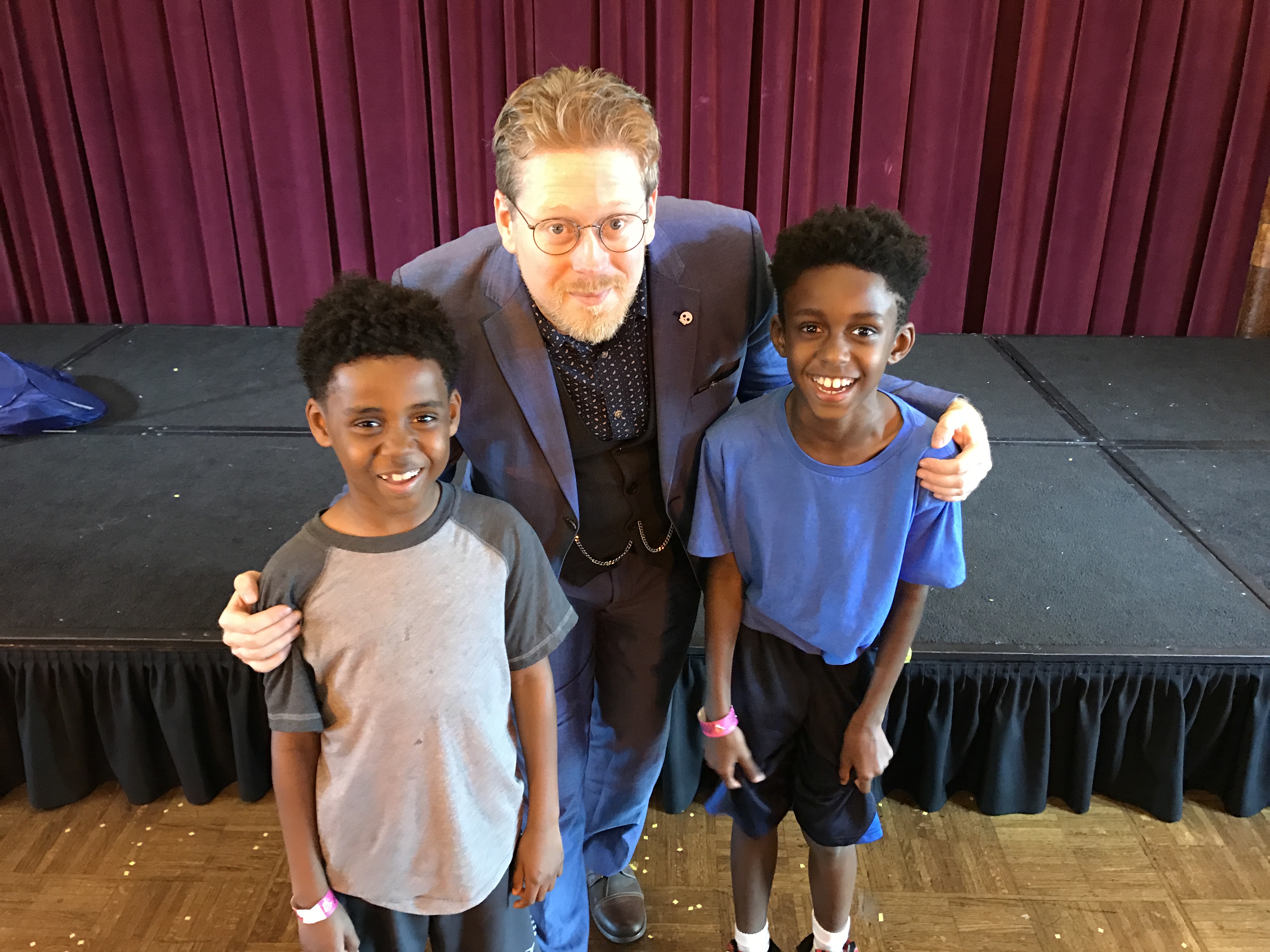 Frequent Magic Castle performer, Jon Armstrong and my guys after his hilarious show!
​
Krystal Kurio mesmorized the audience as she swalled not one but 2 swords!
In Wizard Alley we found a Wizard game on the Nintendo Switch!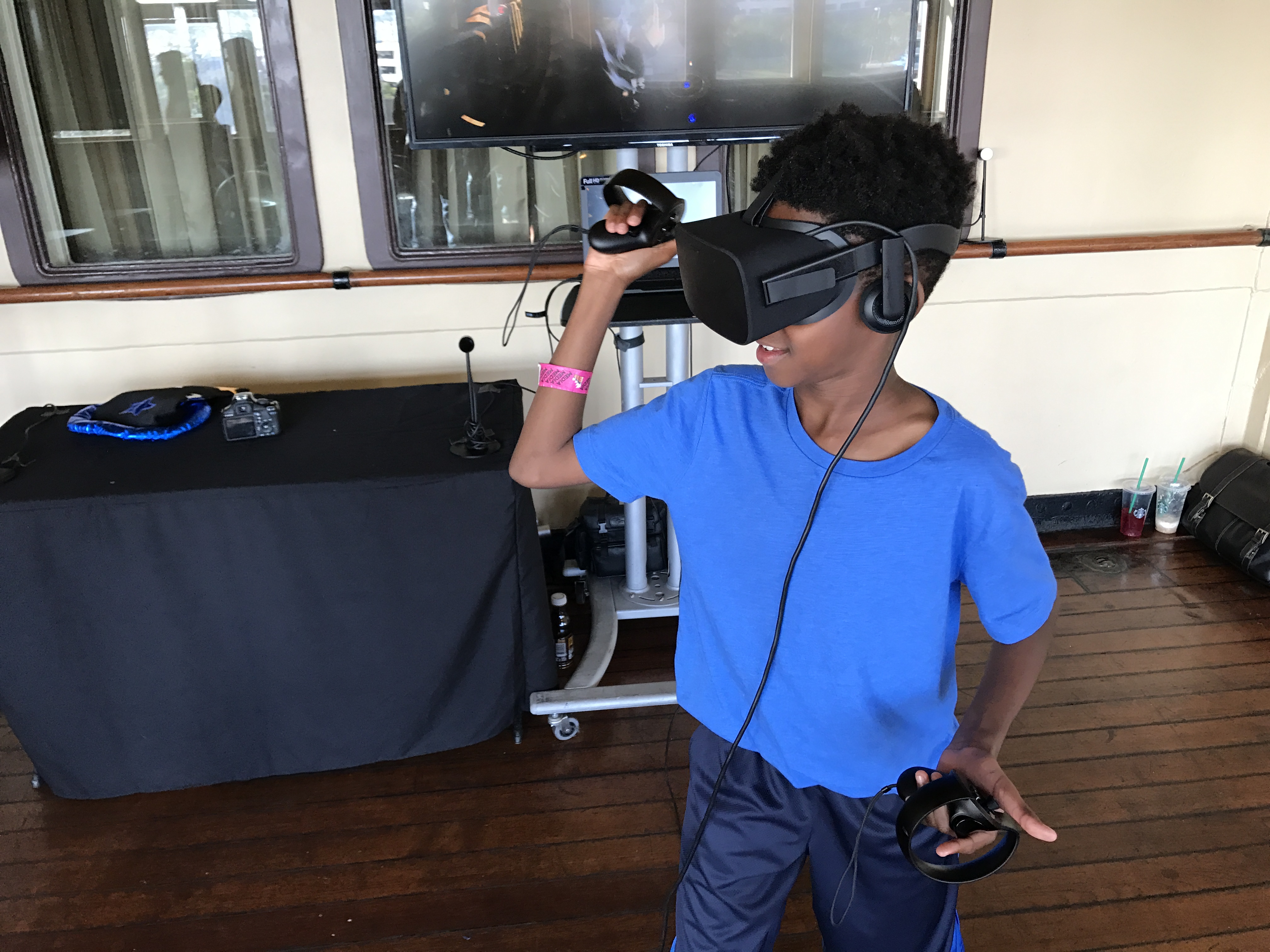 Also in Wizard Alley was virtual reality experiences made possible by AE-ES, leaders in amusement exhibits and event services.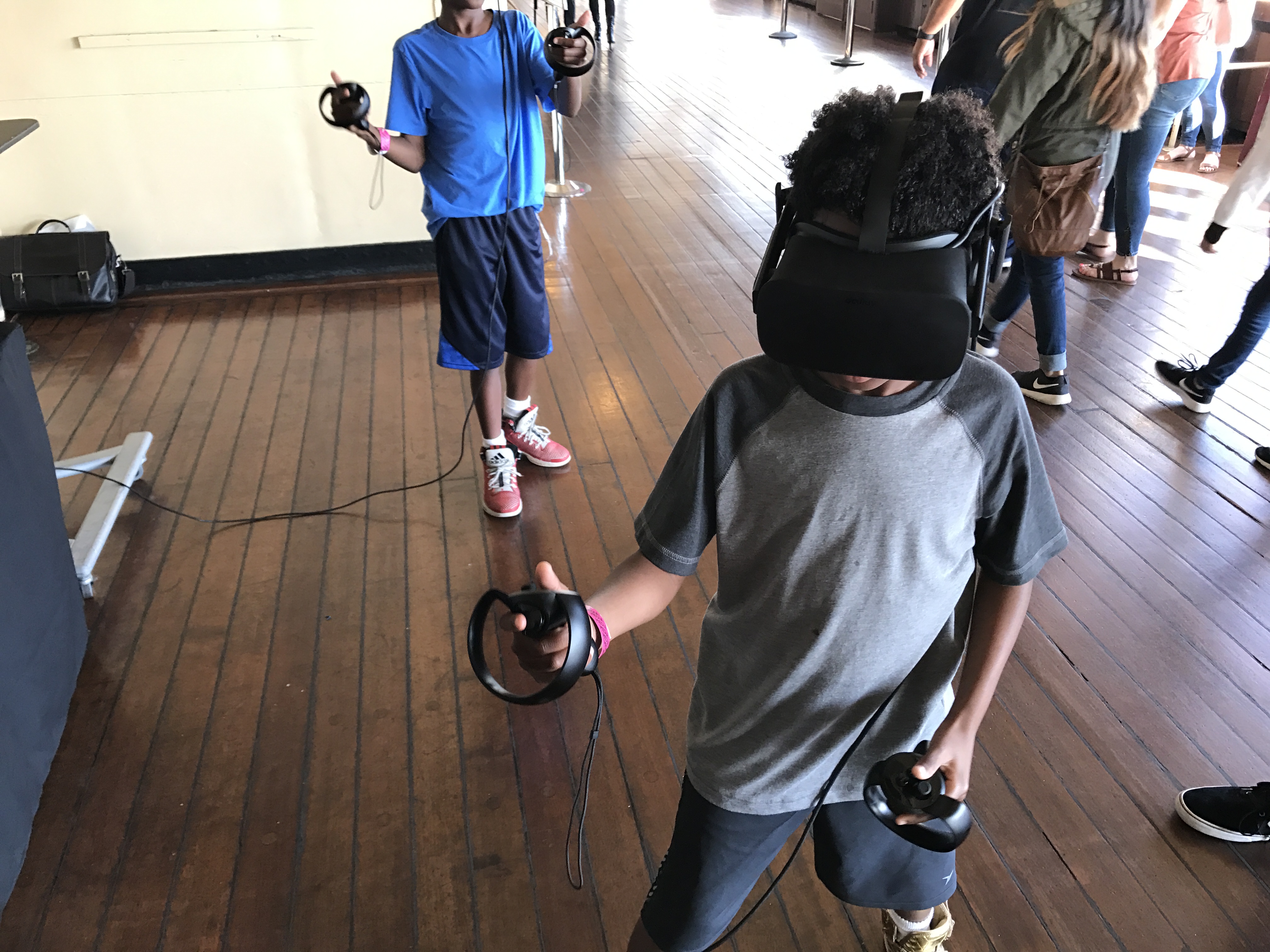 My guys were completely taken into another world!  Cool, cool was all I heard.
We found a nitrogen ice cream bar in The Enchanted Corridor !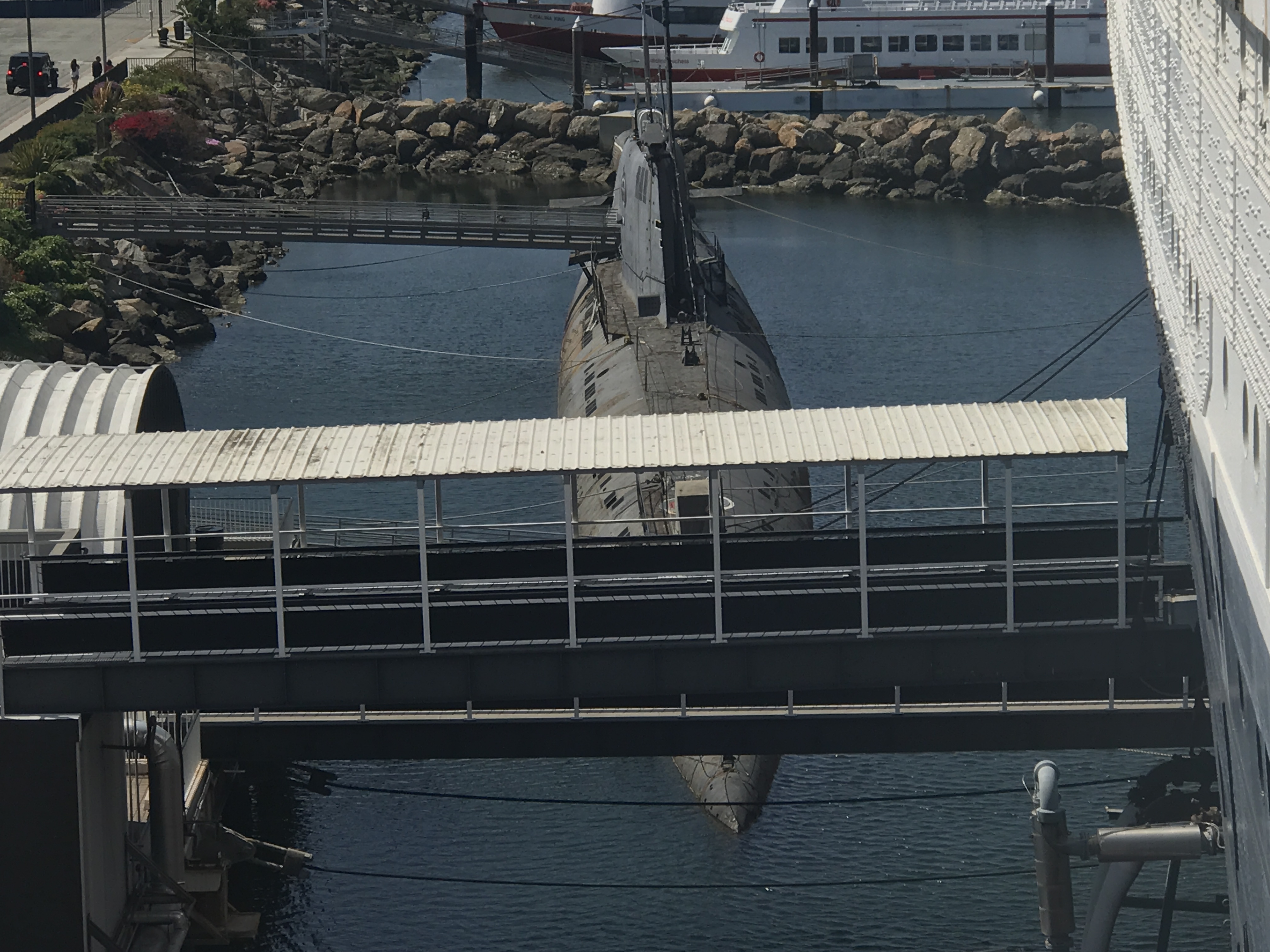 On our way out we took this cool pic.  It's an old submarine that was once in use and afterwards made for he best photo ops.
*********************************************************************************************************************************************************************************************
About the Queen Mary
Located in the Port of Long Beach, the Queen Mary features a rich maritime history, authentic Art Deco décor, and stunning views of the Pacific Ocean and Long Beach city skyline. At the time of her maiden voyage in May of 1936, she was considered the grandest ocean liner ever built. The Queen Mary's signature restaurants include Chelsea Chowder House, Observatory Bar, as well as, a weekly Champagne Sunday Brunch served in the ship's Grand Salon. History buffs enjoy the ship's museum with various daily tours, and currently the ship is featuring the renowned Diana: Legacy of a Princess exhibit. The Queen Mary features 80,000 square feet of event space in 17 remarkable Art Deco salons as well as a tri-level, 45,000-square- foot Exhibit Hall. The Queen Mary boasts 346 staterooms including nine full suites. For more information or for reservations, see www.queenmary.com or call (800) 437-2934. The Queen Mary is located at 1126 Queens Highway in Long Beach.
Please follow and like us: