Knott's Berry Farm
Boysenberry Festival
April 1-23, 2017
8039 Beach Blvd, Buena Park, CA 90620
(714) 220-5200

April 1 was opening day for the Knott's Berry Farm's annual Boysenberry Festival.  We were invited as part of media day to sample all of the delicious Boysenberry infused foods and deserts.  Our tastebuds were in for quite a treat.
You can purchase a Tasting Card for $25.  It's really worth it because you will recieve full portion sizes of the foods on the cards and it consist of both foods and deserts.  Below is a collage of photos to give you an idea of the fun you'll have while tasting the yummy Boysenberry foods.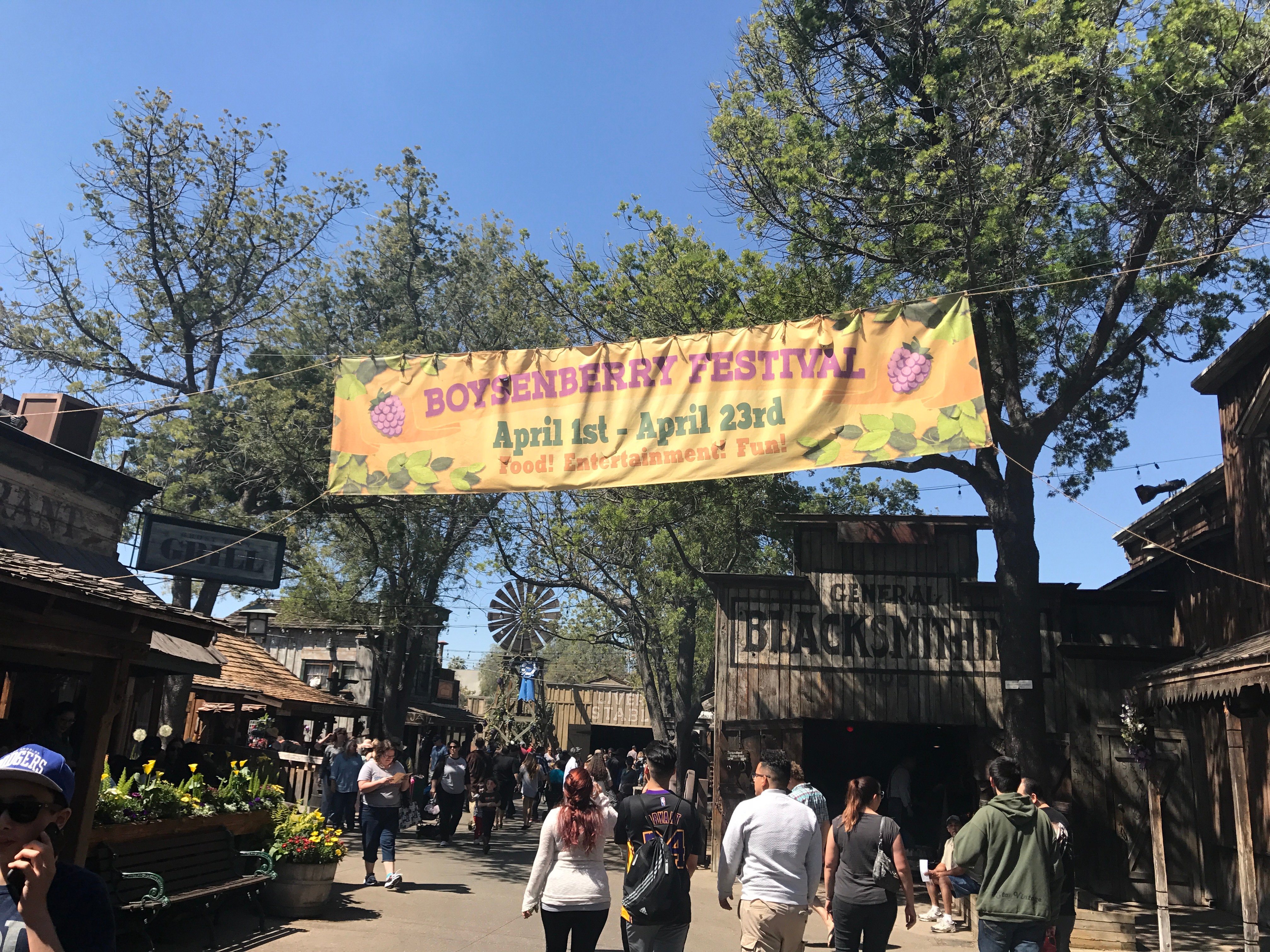 Welcome to Knott's Berry Farm's Annual Boysenbberry Festival!  Runs April 1-April 23
​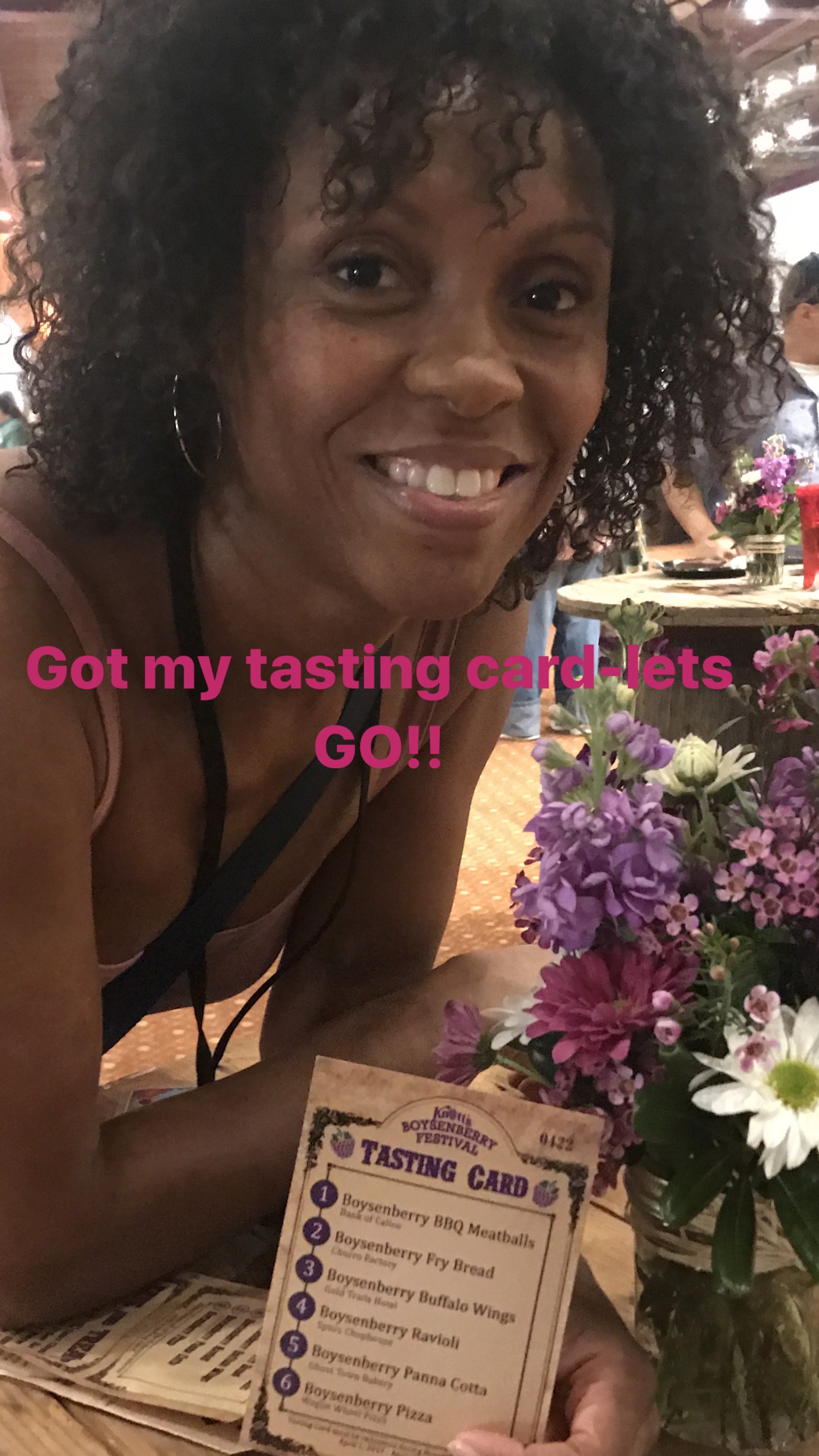 YUM! Tasting cards were available for sale for $25 and you recived one full size serving for the six items listed on the card.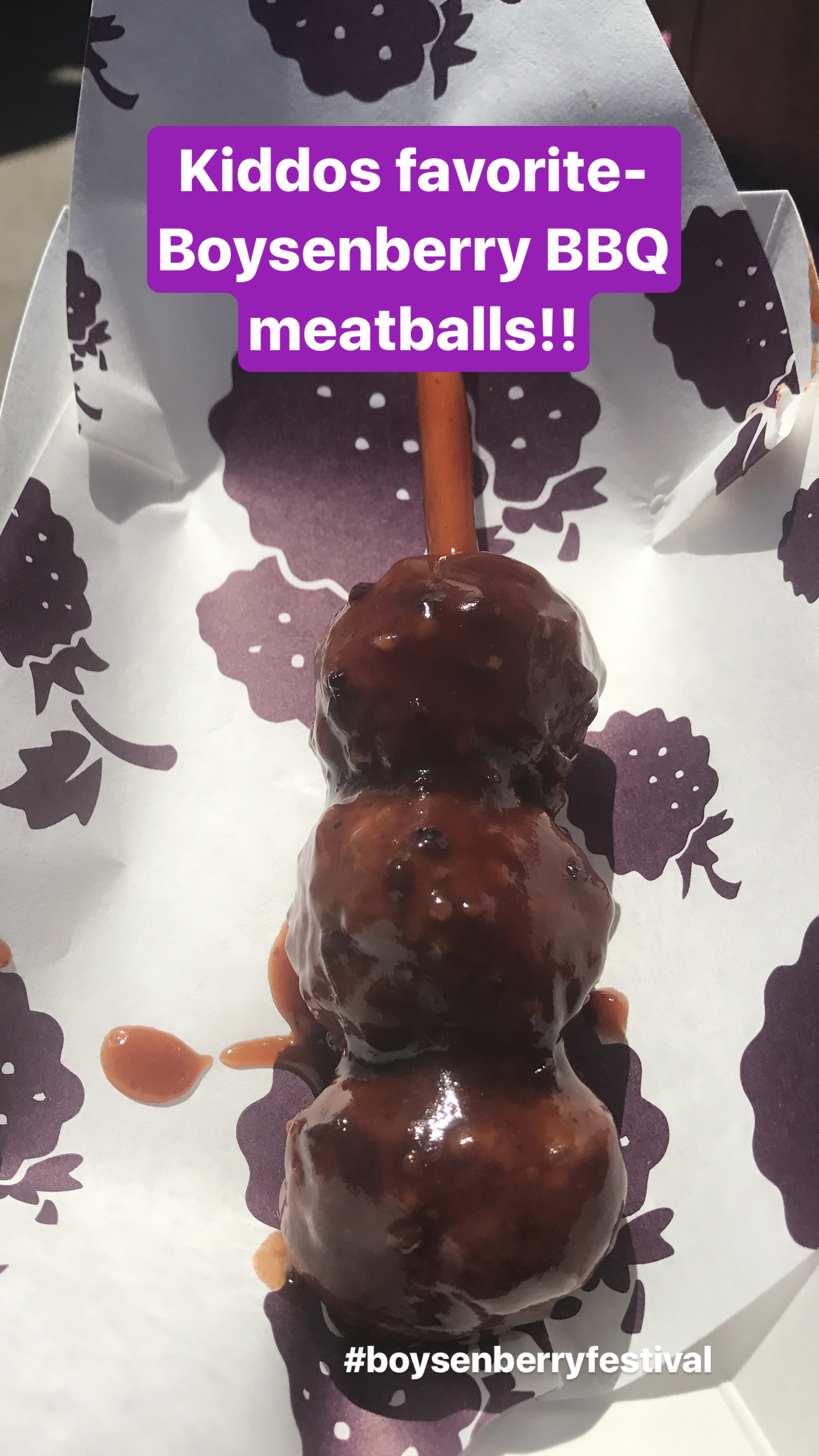 YUM! Boysenbberry BBQ Meatballs, find them at the Bank of Calico.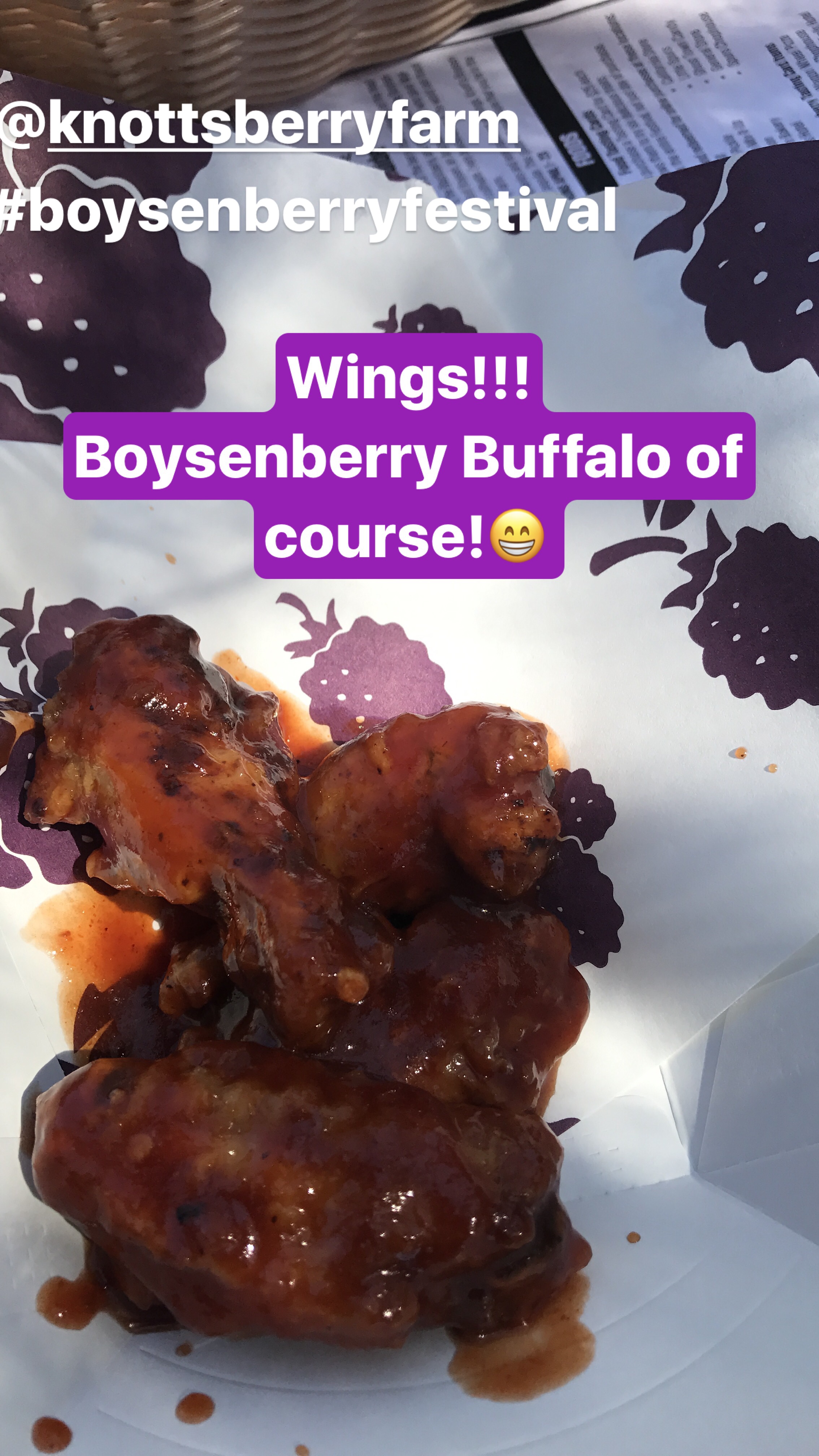 InThe Buffalo Wings were delicious!  They were fried and tossed in a Boysenberry Buffalo Sauce!  We all had our own servings.  No one wanted to share.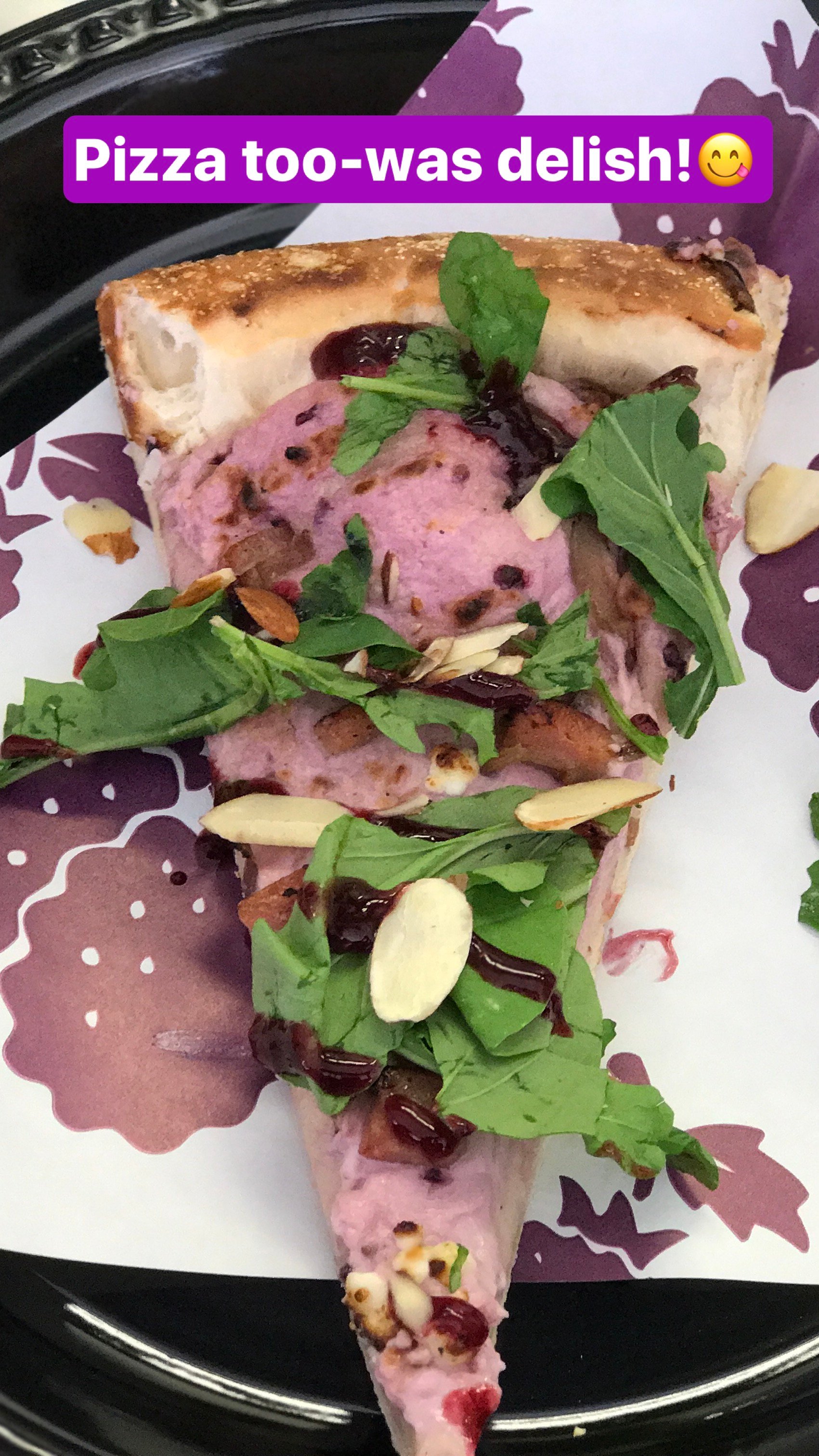 Boysenberry Pizza had the softest crust, perfectly cooked Canadian bacon and Boysenberry infused sauce.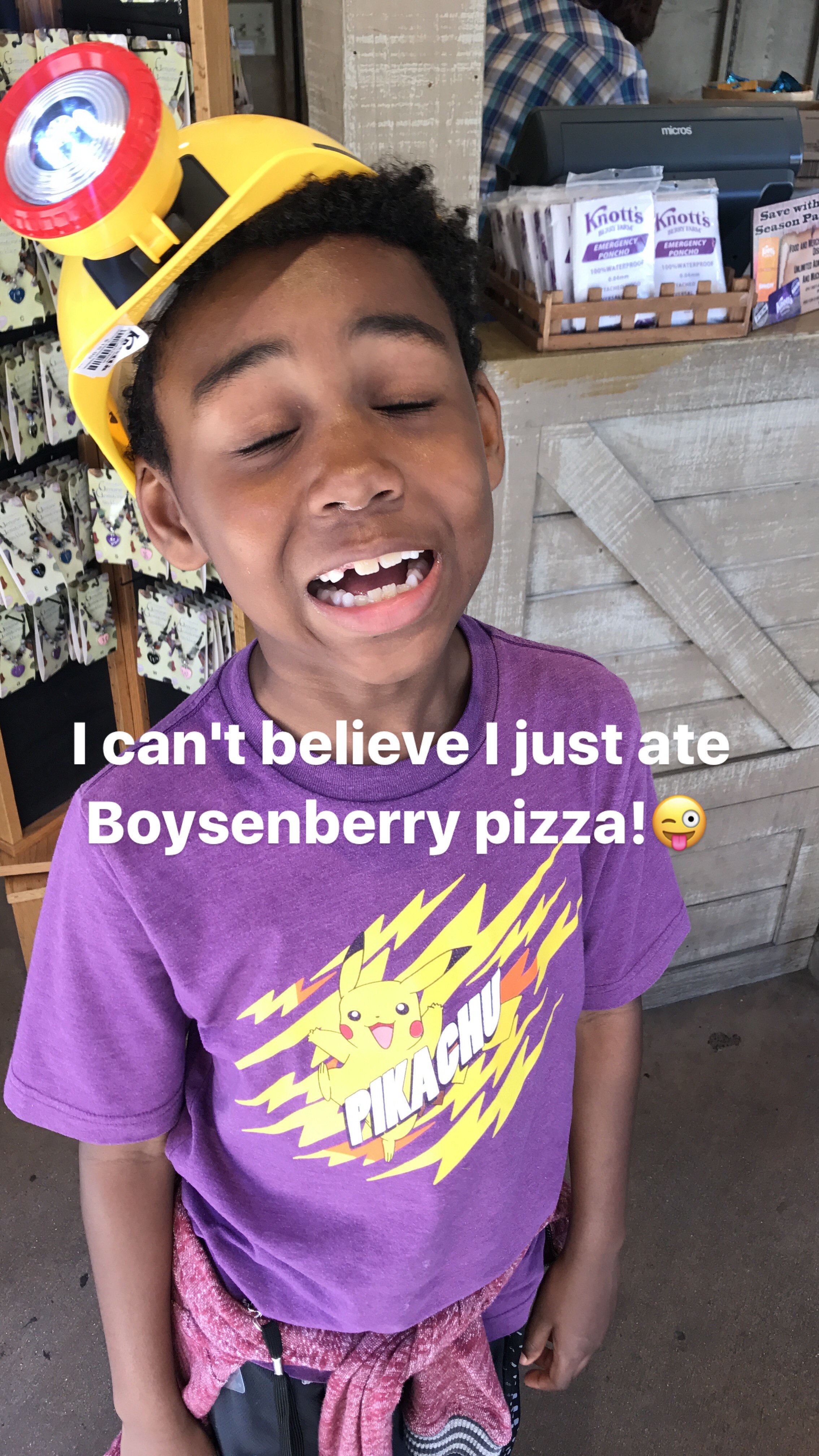 Funny!  He's a pizza fanatic and couldn't resist sampling the Boysenberry Pizza!
I also made time to go wine tasting.  It was a delightful experience.  I was introduced to wines from Southern California all the way to South Africa complete with a cheese and fruit plate.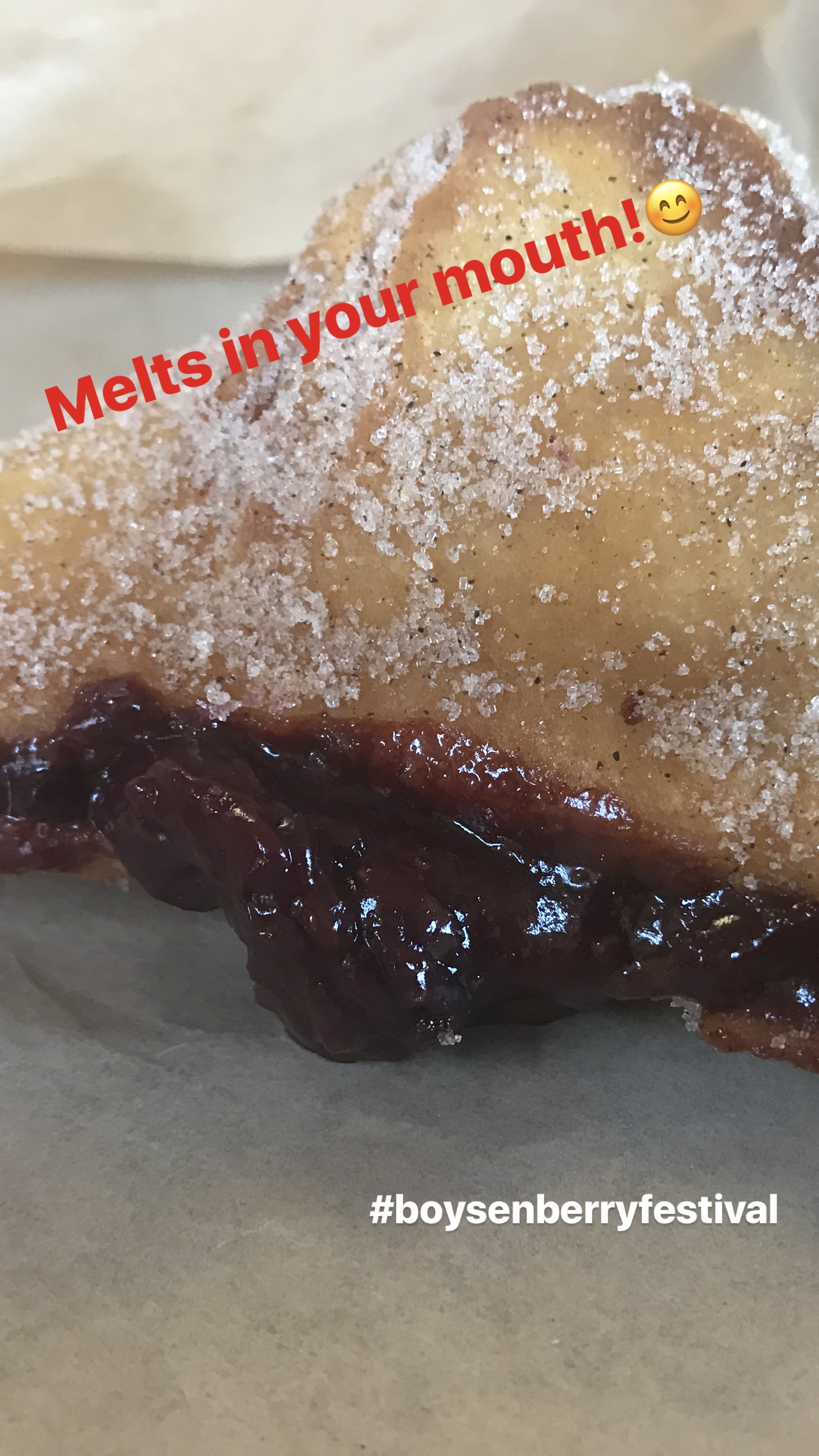 Boysenberry Fry Bread was all the rave at the Churro Factory.

My guy in the country store going wild over all things Boysenberry!
The cutest Knott's Boysenberry coffee mugs, perfect for drinking your Boysenberry coffee.

Boysenberry coffee comes in decaff too.

The yummiest Boysenberry Panna Cotta at made fresh at the Ghost Town Bakery.

 
Who can resist shortbread cookies with Boysenberry filing of course.
**We were invited by Knott's Berry Farm for reviewing purposes only.  All opinions expressed are our own!**
Please follow and like us: